lethalene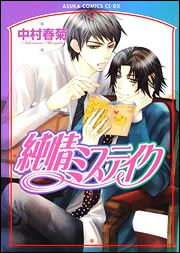 I adore
Junjou Romantica
anime, based on Nakamura Shungiku's manga. And
Hybrid Child
manga has made me cry like a baby so it makes my heart flutter some more that we'll get an anime for this story. It's a good thing they do adapt some BL mangas to animes, but can't they diversify a bit?
I can't really complain because I was actually very happy to hear that
Junjou Mistake
will get an anime. Anything that I've enjoyed reading and related to
Junjou Romantica
is worth watching, especially since
Sekaiichi Hatsukoi
is a bit disappointing to me. I love the main couple in
Sekaiichi Hatsukoi
but the 2 other couples don't work for me — they annoyed me like hell while reading the manga version and the anime version hasn't changed my mind.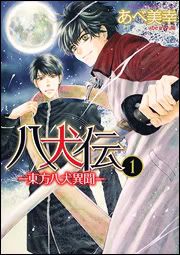 Edit:
So it looks like Junjou Mistake anime adaptation will in fact consists of animating an episode. More precisely, Isaka and Asahina's story will be told in the 6th episode of Sekaiichi Hatsukoi season 2.
I've also just heard that the magazine Ciel Très Très has announced that
Hakkenden
, illustrated by Abe Miyuki, will also be adapted into an anime. It's shoujo with hints of shounen-ai but Abe Miyuki is rather popular for this series. I still have to try reading one of Abe-sensei's works — like
Komatta Toki ni wa Hoshi ni Kike!
that so many people recommend me to take a look at. The only thing is that I have difficulties following long series. I always lose interest towards the 10th volume. I don't know if I should just wait for the anime to be out or still try one of Abe's manga series to have a taste of the artist's style — but her series are so very very long! >_<